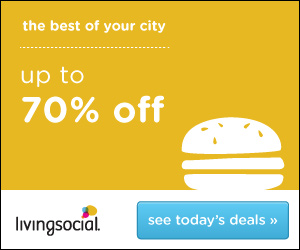 FREE Pillow Pets.
FIRST – Sign up or Login to Living Social
THEN – Go to the top to "Families Tab" and click on that. THEN – Scroll down until you see the pillow pets and then click on the picture of it. Click on Discount to Get your FREE $10 Credit. Finally, Use your $10 Credit to get Yours FREE!.
** Some are saying they arent getting this deal, while others are saying they have. This appears to be at random, but it is worth a try. ** Good Luck.